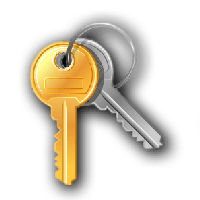 SIH - your key to success!
Simple Inventory Hotkeys - is a simple autohotkey based program that enables you to customize your keys, which is usefull for inventory, messages, customkeys and other needed stuff in WarCraft III and Dota.
NOTE: Windows only! Full-window wc3 only
Q: The tool doesnt work!?
Q: Still it doesn't work!?
Q: Still it doesn't work!?
A: Try to run it as administrator or/and in compability Windows XP SP3
A: Contact me
Q: Is it a hack? Have it viruses?
Q: Why my antivirus warns me about this program?
Q: What me to do?
A: No! No!
A: The nature of "hotkeys" on some antiviruses are recognizes as virus/untrusted stuff coz of their remapping function. If you don't trust simply don't use it.
A: Before using this application, close your antivirus to avoid the detection of the file and/or add this to trusty zone.
Q: I love ur tool!
Q: How can I help you?
Q: Smth else?
A: I'm glad to hear that ;)
A: Share this tool with everyone!
A: Send me you ideas/thoughts/report bug or improve code of the tool